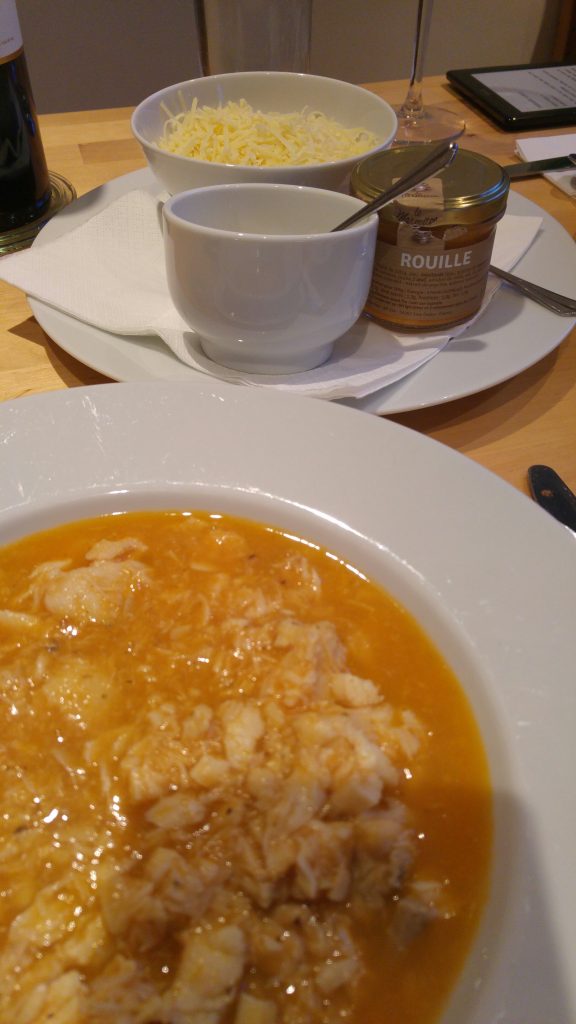 This was dinner on Sunday night – some fish soup that I had made back in February when a friend came to dinner. I made a batch of it and froze what was left over.
It's actually really easy to make
Cook onion, garlic & leeks in a bit of oil until soft.
Add water, fish trimmings (heads etc), tomatoes and bouquet garni – simmer for 30 mins.
Strain it to separate the flavoursome liquid from the solids, squeezing as much liquid out as possible.
Add a bit of tomato puree to the soup, season, and then poach the fish – toss the fish in seasoned flour first.
Serve with rouille, gruyere cheese and croutons.
Recipe from Prue Leith's Cookery Bible.