We had a slightly different meal this time – 3 starter-sized portions.
First up were some snails – you can occasionally get them in Lidl of all places.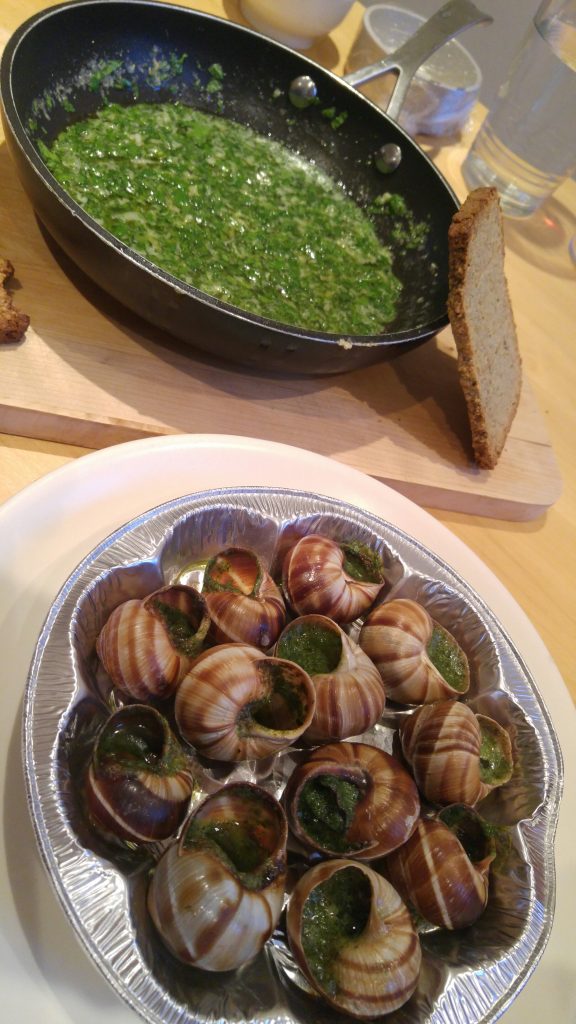 Of course, they don't come with anywhere near enough garlic butter so we added more – see the pan at the back of the shot.
Next up were some whitebait – these were from Iceland (the shop).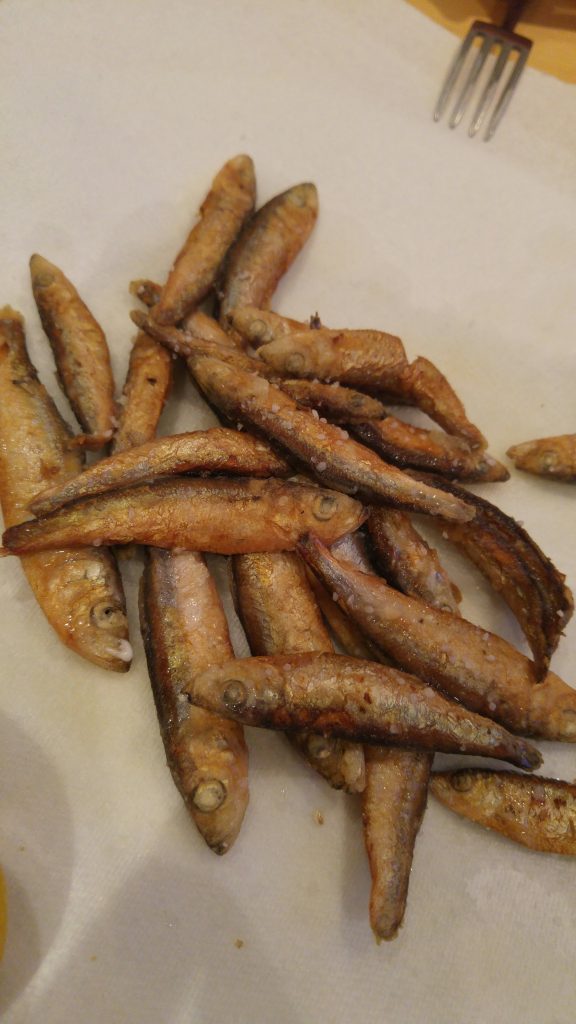 I've done them a couple of times before and been disappointed – these were the best yet. It needed more oil for frying them, and probably needs to be hotter still. Served with some of SWMBO's home made garlic mayo and plenty of lemon juice.
The third one will be less familiar to many people – gesiers de canard.
Duck gizzards.
Gizzards are a muscular part of the stomach, used to help grind up food – and they're lovely, really dense meat. They're not particularly photogenic, but they are really nice.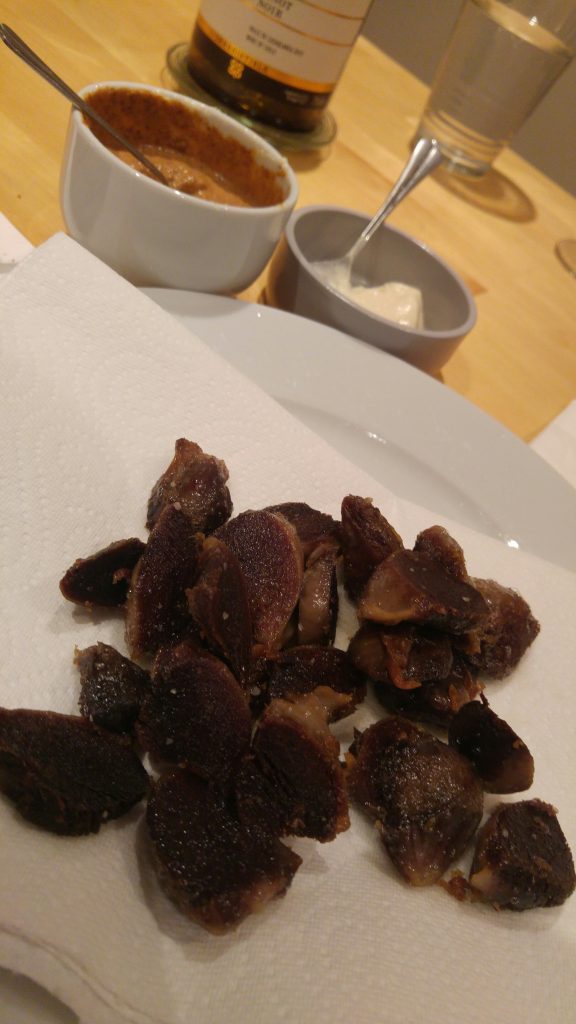 The French tend to eat them in a salad perigourdine. Sometimes I devil & grill them, but this time I simply fried them with plenty of salt and we sipped them in more of the home-made mayo. I also soaked some dried chillies and added the paste from them to some of the mayo – add a bit of vinegar to add sharpness and it was lovely.
And yes, all quite garlicky!
We finished off with a bit of Comté cheese from the Co-op.
As for wine, we polished off two bottles of this stuff – £8 (reduced from £9) in the Co-op.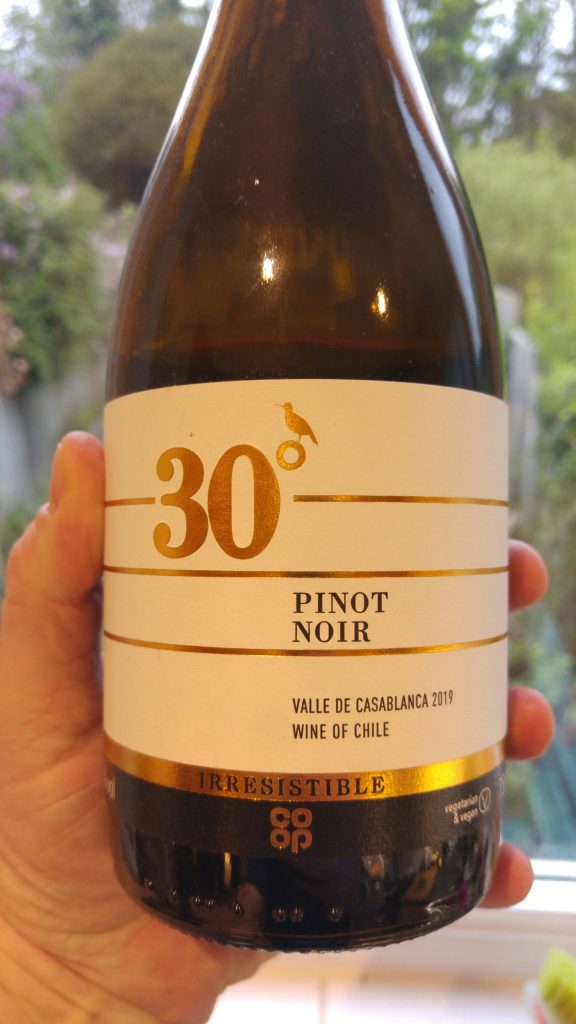 We're suckers for nice pinot noir and this is good stuff.
This is the point where it went downhill slightly, as I thought it would be a frightfully good idea to have some tequila – this is actually really good quality sipping tequila, no slammers here. Actually I thinks it's officially an agave rather than a tequila – better quality.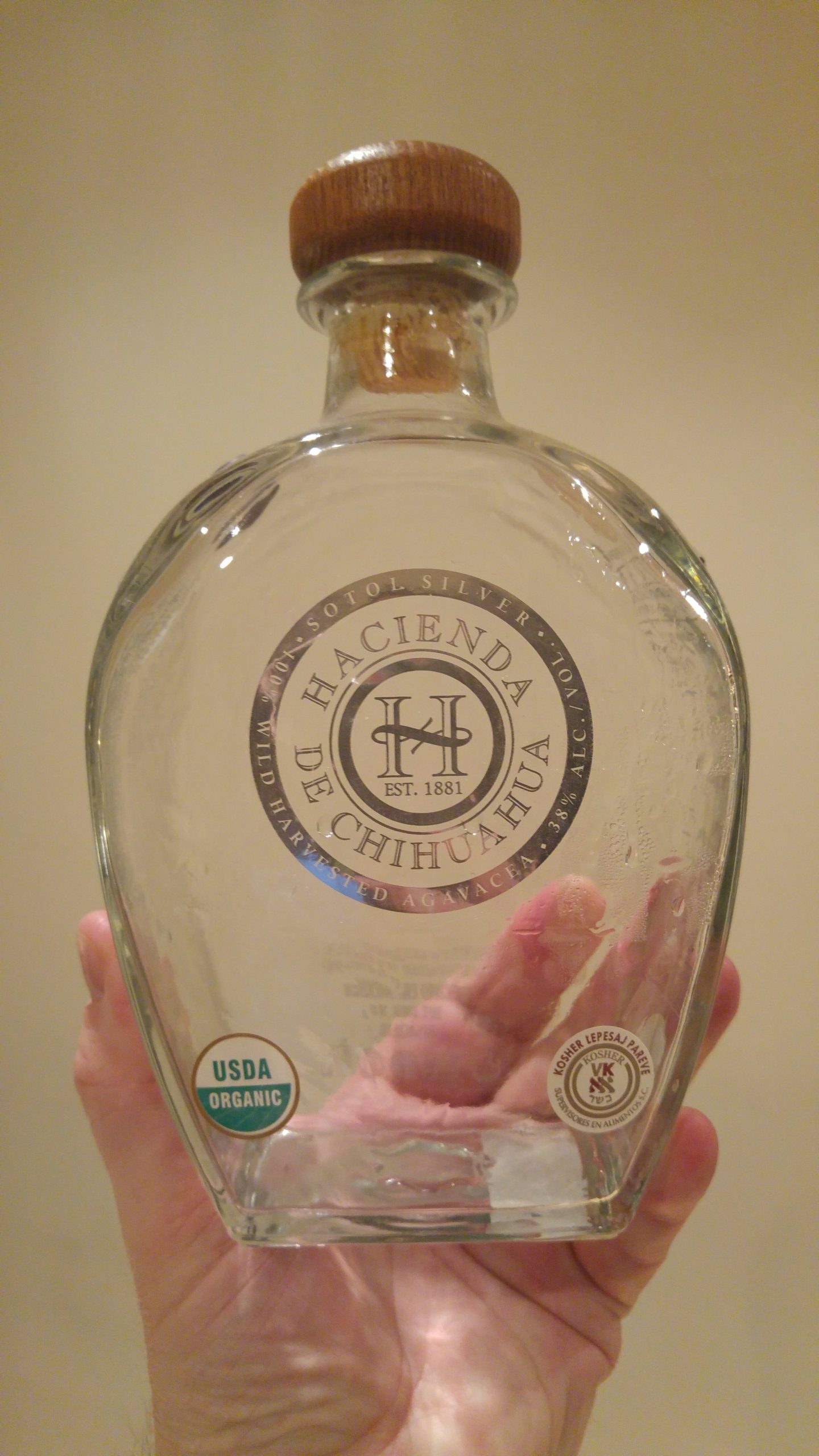 I'd had the bottle for a good few years – hat tip to Adam at Corks of Cotham for his recommendation – and finally finished it. Lovely looking bottle too
Then I had a little Calvados – just a bottle picked up at a French supermarket.
And then a small sample of rum.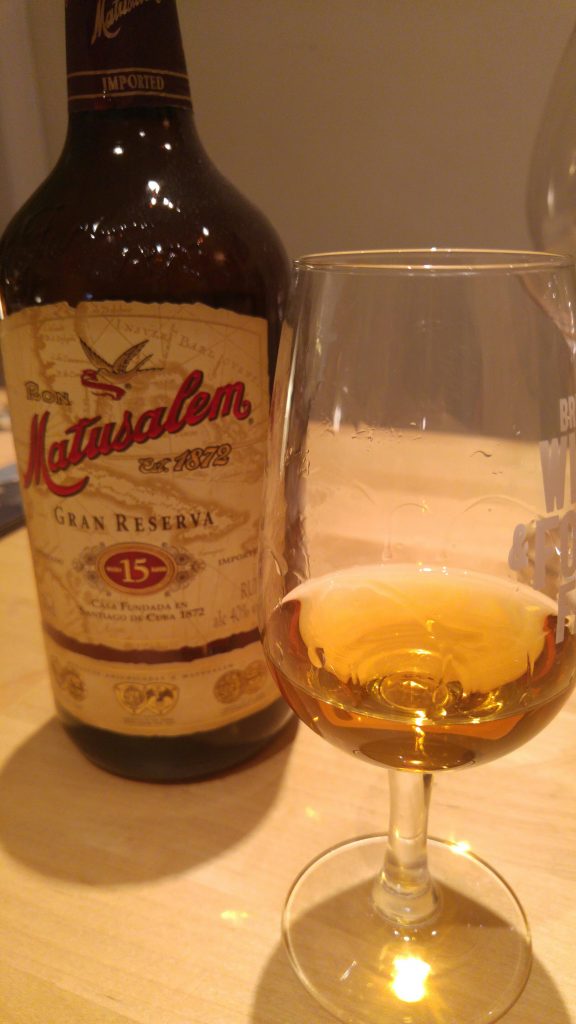 This is the third bottle of Matusalem rum I've had – I don't see any point getting anything else as it's so nice. A warm vanilla flavour.
This came from Corks of Cotham again – other wine & spirit retailers are available, they're just not as good.
And finally a drop of Cognac.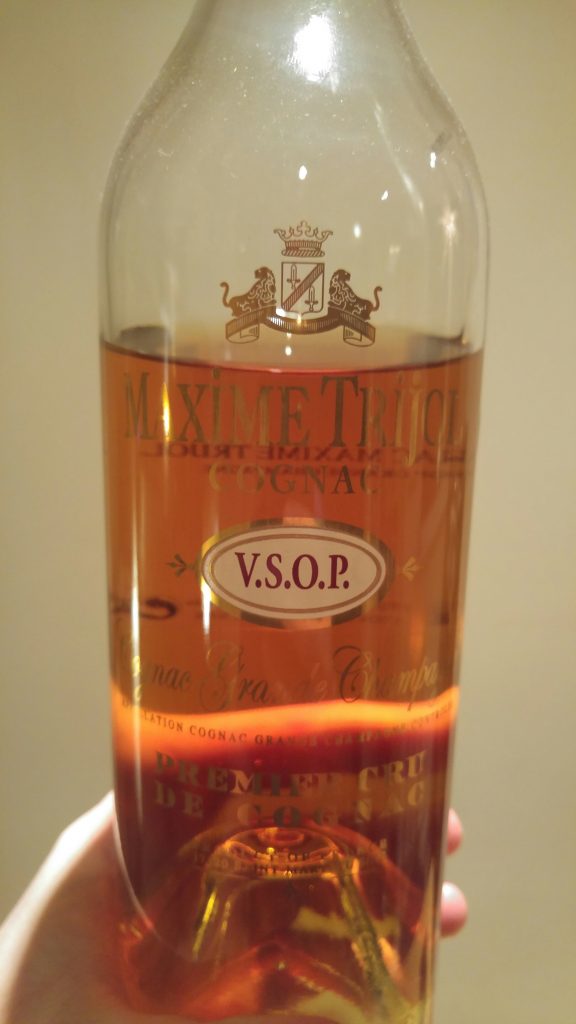 SWMBO bought me this Maxime Trijol VSOP for Christmas (yes, from Corks) and it's deliciously smooth – no burning sensation from this.
I wasn't knocking back vast quantities of these, but it was quite enough on top of the wine, and I was really quite surprisingly drunk for a regular Saturday night when it was just the two of us.
I was a little subdued on Sunday.